First Loaf
Richard Bell's Wild West Yorkshire nature diary, Sunday, 30th November 2008, 2 of 2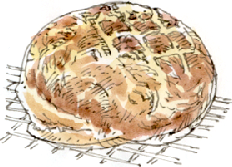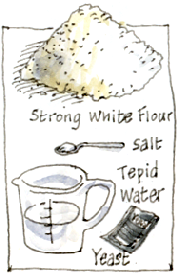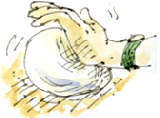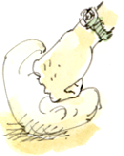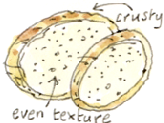 THIS IS THE FIRST time that I've made bread. We've got a shelf-full of cookery books but what persuaded me to give it a try was coming across a simple recipe in Susannah Marriott's 1001 ways to relax.
Tip 358 suggests that 'stirring and kneading erase all other thoughts from your mind and release held-in tension.'
I'd go along with that! And it's a magical and ancient process; I was watching a documentary on The Scorpion King which showed archaeological evidence of large scale baking (and brewing) operations two centuries before the first Pharaoh. But that tradition and mystique can be off-putting. There are a bewildering range of hints, tips and special ingredients associated with bread-making so this four ingredient, four paragraph, recipe appealed to me as being enticingly simple.
If I got into the habit of doing it, I guess it would be 5 minutes to get those 4 ingredients together, 10 minutes kneading and, later, a few minutes knocking back; 'punch the dough' is how this recipe describes the process. The rest of the time you're waiting for it to rise and finally to bake.
It's worth waiting for!