Green Tomatoes
Richard Bell's Wild West Yorkshire nature diary, Saturday, 8th November 2008
BARBARA & HER MUM have already made a batch of chutney so our last batch of green tomatoes might go into something different such as the green tomato cake that Barbara tracked down on the Internet. And of course there was Fannie Flagg's bestselling novel then movie Fried Green Tomatoes at the Whistle Stop Café.
The Irondale Café in Alabama that loosely inspired the book still features the dish on its menu.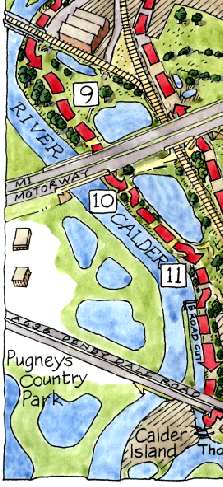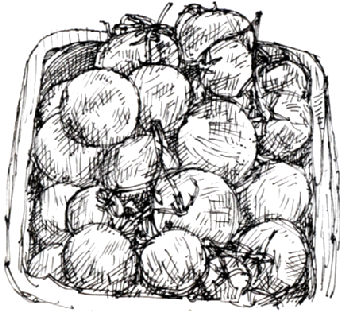 Wakefield's Lagoons
I was struck by how many lagoons there are in the Calder Valley between Wakefield and Horbury when I drew the latest map for my walks book. They're the result of sand and gravel extraction and are now used for fishing, wind-surfing, sailing and as bird reserves.
The River Calder links them together and, now that it has recovered from the worst excesses of pollution, it also attracts fishermen and fishing birds, such as cormorants and goosanders (right).