Cross-hatching
Richard Bell's Wild West Yorkshire nature diary Monday, 25th August 2008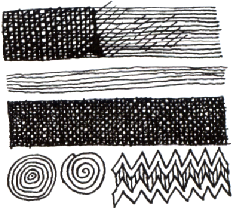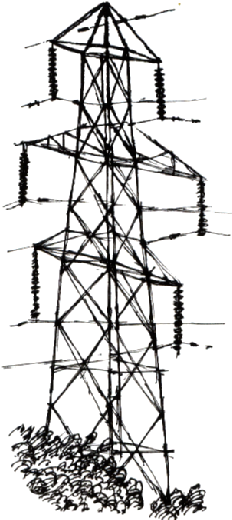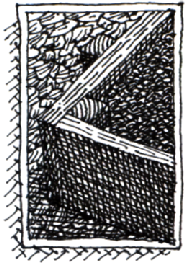 AFTER A COUPLE of days in the garden this bank holiday weekend, I need to get used to the feel of a pen in my hand again. Just sitting and drawing straight lines with a dip pen and Indian ink while I listen to the news is a good way to start.
I think of drawing primarily in terms of line but in his Elements of Drawing (1857) John Ruskin points out the importance of being able to observe areas of tone. Somewhat perversely, he recommends trying to reproduce these tones and the subtle variations between them using pen and ink.
'This exercise in shading is very tiresome', he admits later but, if you're unable to settle to any more demanding form of drawing, there's a hypnotic pleasure in building up areas of tone through repeated hatching in different directions. It doesn't have to be done as mechanically as I've done it here.
Cross-hatching, using an old Telephone dip pen nib with Nan King Indian ink.
I've been painting the timber around the raised beds this weekend. Drawn with a Mitsubishi uni-ball eye micro roller-tip pen.
I didn't have to look far for a linear subject; this pylon, seen from my studio window, stands on the hillside above Coxley Valley. Drawn in dip pen.