---
Old Lille




French nature diary
Saturday 14th August 1999
---
Nature Diary
Rocks
History
Gallery
Home Page
---

IN THE CAFE of the Museum of Modern Art in Villeneuve d'Ascq there's an intriguing plaster carving. If it wasn't in its perspex case it would be the sort of object that you'd just have to run your fingers over.

Outside on the lawn there's the full-size version, it's cast in fibre glass and is the size of a lorry. It dominates the parkland setting and comes across as a grand public statement. The freshness of the hand-made original has been lost along the way.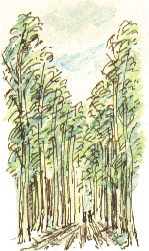 But I'm no judge, as a wildlife illustrator I'd rather look at a tree than a piece of sculpture. We walk back through woods and parks and along an avenue of tall Poplars curiously devoid of bird activity.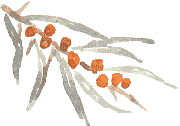 A shrub with grey foliage and orange berries grows by the path along an embankment by the Lac du Heron. It's not the place that I'd expect to see it, but I think it is Sea Buckthorn, which you'd be more likely to find growing on sand dunes and cliffs by the sea.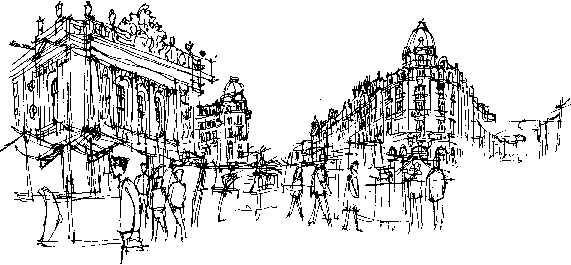 In the afternoon I get the chance to sit and sketch at La Cloche, the cafe overlooking the Lille's Opera House.
Richard Bell,
wildlife illustrator
E-mail; 'richard@daelnet.co.uk'
---
Next day
Previous day
Nature Diary
Wild West Yorkshire home page

---