---

Gold and Blue




Wild West Yorkshire Nature Diary,
Friday 17th December 1999
---
Nature Diary
Rocks
History
Gallery
Links
Home Page
---


A FANTAIL pigeon shakes itself. Against the sunlight, I see what seems to be a wisp of fine white powder drift away on the breeze.

A bright afternoon brings out the colour on a single Goldfinch in a neighbour's front garden.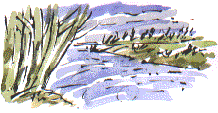 The Calder runs smoothly and quietly, almost filling its riverbed. You can sense the silent power in it. Rolling cells of turbidity warn that, if you tried to swim across, you'd probably be dragged under.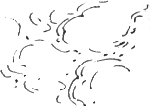 On dull days the waters are a drab indigo. Today, under blue skies, the river is a fresh cerulean blue.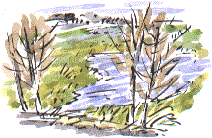 The flood on the marshy field between the river and canal has attracted a party of ducks.


Richard Bell,
wildlife illustrator
E-mail; 'richard@daelnet.co.uk'
---
Next page
Previous day
Nature Diary
Wild West Yorkshire home page

---