---

Midnight at the Manger




Wild West Yorkshire Nature Diary,
Sunday 25th December 1999
---
Nature Diary
Rocks
History
Gallery
Links
Home Page
---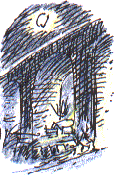 AS I WALK back from Midnight Mass, I pause to take a look at a manger under an arch of the old railway viaduct, beneath a watery moon. No ox, ass or camel here, just a pale horse taking a mouthful of hay. It turns and looks at me, then goes back to its midnight feast.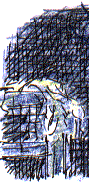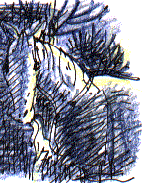 Our vicar has recently returned from a visit to Bethlehem, which must have been quite an experience. Understandably the celebrations there are a little over the top this year, but, under all that gloss and glitter, it's easy to miss out on the simple message. The traditional nativity story emphasises its down to earth roots in a once familiar world of animals and agriculture. It was apparently a world where everyone took a keen interest in events in the night sky.
For once we have a white Christmas, although it is hail rather than snow. The heaviest shower is at lunchtime when an inch of granular hail settles on window ledges and on the lawn.


Richard Bell,
wildlife illustrator
E-mail; 'richard@daelnet.co.uk'
---
Next page
Previous day
Nature Diary
Wild West Yorkshire home page

---