Goose Chase
Friday 21st July 2000





Nature Diary
Rocks
History
Workshop
Links
Home Page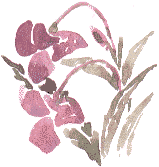 MALLARDS stand on stones in the rapids, while a Moorhen skulks along the side of the silt bar, which is now more jungle than desert island, with a tall growth of docks and 'Canal Grass', more correctly called Reed Grass, Phalaris arundinacea.

By the stream in the wood Himalayan Balsam towers eight feet above the path. We haven't been here, alongside the two small dams, for a month or more. It seems shady and enclosed.



It's popular with teenage drinking parties. By the top dam there are dozens of discarded cans and a couple of boxes scattered around. Another group of teenage boys enters the wood, each with a carrier of drinks.

There's a raucous call - somewhere between a jay's screech and a human cry - it's a Heron which flies low over the tops of the Crack Willows.



We're here to survey the dams for the Naturalised Goose Survey. Canada Geese are a common sight in the local landscape and feral Grey Lags are, apparently, on the increase, so it is a crucial time to make an accurate assessment. There are 30 or 40 Mallards on the top dam, but no geese of any sort. We're told that Canada geese do turn up from time to time, but they are controlled by shooting. Perhaps six a year may be shot at the dam.

A local wildfowler demonstrates a duck call and a goose call, they're uncannily realistic.





Richard Bell,
wildlife illustrator
E-mail; 'richard@daelnet.co.uk'

Next day
Previous day
Nature Diary
Wild West Yorkshire home page