---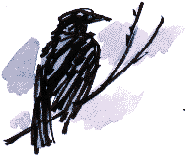 Drizzle




Wild West Yorkshire Nature Diary,
Thursday 11th November 1999
---
Nature Diary
Rocks
History
Gallery
Links
Home Page
---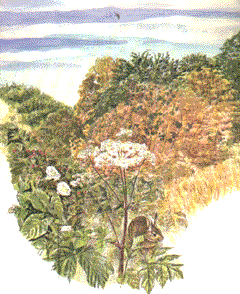 A FEW CROWS fly over the fields but apart from that there isn't much movement on this dull, drizzly afternoon.

The stout umbels of Hogweed are the most conspicuous of the remaining flowers. By the woodland stream most of the Himalayan Balsam has been frosted, but a couple of knots of purple flower still cling to the stems.

It is surprising to see Herb Robert still in flower by the causey stone path. Sowthistle and Nipplewort add spots of yellow flower on the verge alongside the lane. Ivy is still in blossom in the hedge, but the last flowers have faded from the Dog Rose.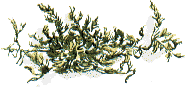 As flowers and grasses fade, the mosses come into their own. A gold-tipped feathery moss forms a lush growth amongst the grasses on the laneside verge, while a furry moss carpets a bare patch beneath an oak in the wood.


Richard Bell,
wildlife illustrator
E-mail; 'richard@daelnet.co.uk'
---
Next day
Previous day
Nature Diary
Wild West Yorkshire home page

---