---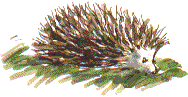 School Visit




Wild West Yorkshire Nature Diary,
Tuesday 30th November 1999, 1/2
---
Nature Diary
Rocks
History
Gallery
Links
Home Page
---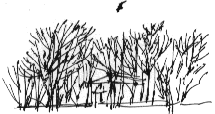 IT'S ENVIRONMENTAL DAY at Millbridge School, Kirklees. Professor David Bellamy is visiting to launch a new leaflet promoting Wildlife Watch, the national wildlife activities group for children.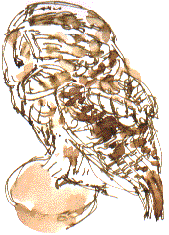 A Tawny Owl from a rescue centre is one of the star attractions. It sits so still, with such an unwavering gaze, that for a moment I think it's stuffed. It's stillness gives it great presence, it seems unfazed by the activity around it, although it does glance over when it hears the trill of a mobile phone.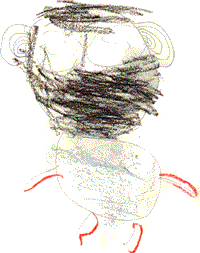 I'm talking about how I went about writing and illustrating my picture book Deep in the Wood to some of the younger children who are preparing their own books of the creatures of the Day and Night. In between sketching bats, badgers and owls one six year old boy sketches a portrait of me. It's a reminder to me that I need to trim my beard more often.
The children also get a chance to take a close look at animals from the local Hedgehog Rescue Service.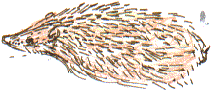 Richard Bell,
wildlife illustrator
E-mail; 'richard@daelnet.co.uk'
---
Next day
Previous day
Nature Diary
Wild West Yorkshire home page

---