Collier Wood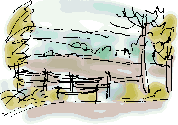 Collier Wood on the A68 in County Durham is the ideal place to stretch your legs and have a picnic when you are driving through the Border country. If only all roads offered such a welcome break.

On a ten minute walk you are back in the world of fungi, foxgloves and ferns, herb robert and robins. All motorway services should have an attached wilderness walk through a little wood or waterside habitat.

We always pause by the bench at the edge of the wood, overlooking the broad valley of the River Wear.

Collier Wood is just north of the A68/A689 roundabout.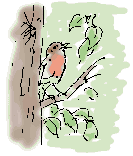 Previous day
Next day
Nature Diary

Wild West Yorkshire home page