---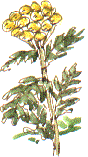 Tansy




Wild West Yorkshire Nature Diary,
Sunday 3rd October 1999
---
Nature Diary
Rocks
History
Gallery
Links
Home Page
---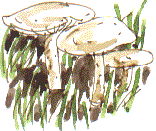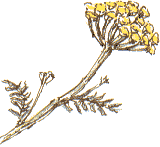 LARGE MUSHROOMS are sprouting up amongst the winter wheat.

By the towpath, the tight button-heads of Tansy are still in flower. Rub the leaf and there's a bitter-sweet fragrance.




Yarrow gets its alternative name, Milfoil, from its finely divided leaves.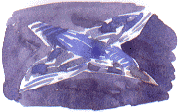 Two Kingfishers fly close by us along the canal, one chasing the other. There's a soft light, as the sun is filtered through cloud. The deep blue on their backs is iridescent against the dark, dull water.


Richard Bell,
wildlife illustrator
E-mail; 'richard@daelnet.co.uk'
---
Next day
Previous day
Nature Diary
Wild West Yorkshire home page

---