---

The Wind in the Willows




Wild West Yorkshire Nature Diary,
Tuesday 19th October 1999
---
Nature Diary
Rocks
History
Gallery
Links
Home Page
---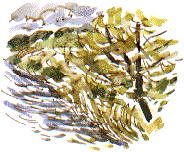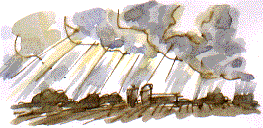 THE WIND bends the branches of a canal-side Crack Willow. The silvery undersurfaces of its remaining leaves flash and swish like a shoal of fish.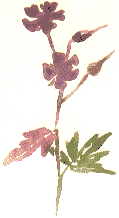 Rays of sunlight pierce the tumbling clouds, which are broken up and dispersed before sunset.

Herb Robert is still in flower by the causey stone path.


Richard Bell,
wildlife illustrator
E-mail; 'richard@daelnet.co.uk'
---
Next day
Previous day
Nature Diary
Wild West Yorkshire home page

---