Port Erin & St Mary
Richard Bell's nature diary Saturday, 5th July 2008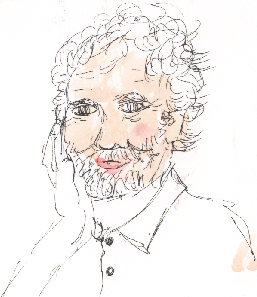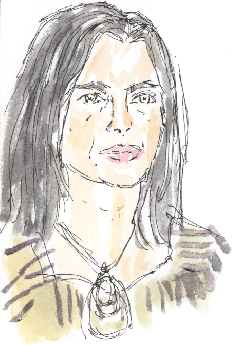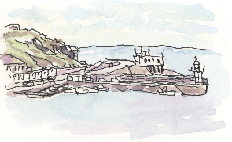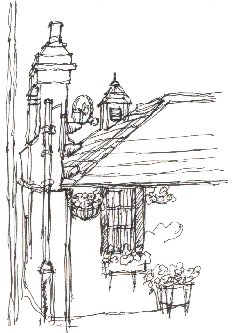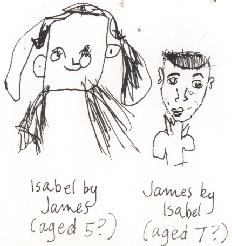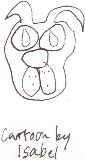 WE'RE DOWN in the south-west of the Isle of Man this morning. While we have a coffee in the conservatory of the Falcon Hotel, at Port Erin I draw & paint (left-handed again) the view of the bay.
A family christening at the Abbey Church, Ballasalla, has been all the excuse we need to enjoy a week away on the island.
While most of the guests take the steam train from Ballasalla to the Station Hotel at Port St Mary, we drive around and I draw the lodge by the level crossing (right) as we wait for them to arrive.
As usual, I find myself being asked by great nieces & nephews if they can draw in my sketchbook and the friendliness of the island must have got through to me because, for once, I let them.
Joanne (Barbara's niece), who is a teacher, offers to draw me (below) and then it's her turn to be drawn by me.