Horbury Heritage
Richard Bell's Wild West Yorkshire nature diary, Sunday, 14th September 2008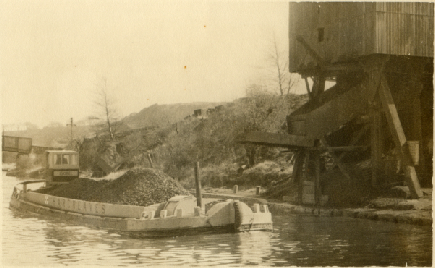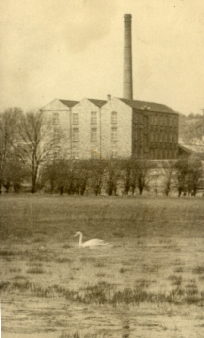 THIS AFTERNOON, I led a walk around the Calder Valley for Horbury Civic Society as part of their contribution to this year's Heritage Open Days. This view of the mills of Horbury Bridge from Addingford Steps (a piece of our heritage in themselves as they feature in Stan Barstow's novels) has changed since I took this photograph of Poppleton's (wool, dying) and Slazenger's (sports goods), on the 19th October 1973.
At that time the orange barges of Hargreaves were still taking coal from canal-side staithes (loading bays) to Thornhill Power Station a few miles up the valley. This staithe supplied coal from Hartley Bank, a colliery which had been famous for the quality of its house coal. Hartley Bank coal was supplied to Buckingham Palace in the time of Queen Victoria.
Poppleton's mill closed in 1989. Only the ground floor now survives.
When I arrived with my group at an old quarry behind the Halfway House, to the east of Storrs Hill, I showed them this Victorian enamelled advertisement that I'd found there; the quarry had been used as Horbury's rubbish dump.