Insect Shelter
Richard Bell's Wild West Yorkshire nature diary, Saturday, 13th September 2008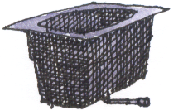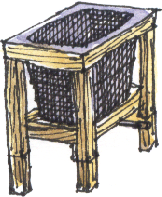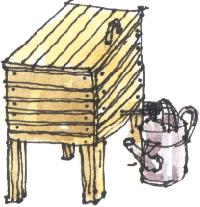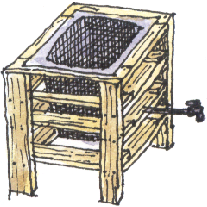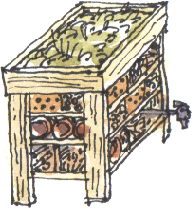 I BEGGED this large plastic water tank from a neighbour who was throwing it out.
I thought that I could run a pipe or hose-pipe to it from the water butt by the house.
It would be useful to have an overflow reservoir down the garden.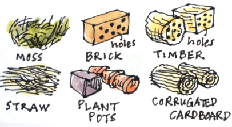 I've seen a design for an insect shelter used at Rodley Nature Reserve, Leeds, that is based on a stack of pallets.
They stuffed the pallets with materials that insects might use to shelter in. They've seen a weasel pop out of the plant pots!
I think I could combine this with my water tank stand, down in the corner of my small wild flower meadow.