Loosestrife towers
Saturday 5th August 2000





Nature Diary
Rocks
History
Workshop
Links
Home Page




FRUITS are growing on a Walnut tree in the old Rectory garden at Thornhill Park. They look like conkers, but lack the prickles. The woody nutshell, with its convoluted edible kernel, develops inside the hard pithy case.

A Goldfinch perches on a phone line. A Comma butterfly rests in a patch of sunlight on a shady lane.



Rosebay Willowherb grows in magenta drifts amongst the tall grasses alongside the railway. In the days of steam, when stray sparks from fireboxes caused small fires alongside railways, rosebay willowherb was a common sight. It's sometimes called Fireweed because of its ability to colonise patches of burnt ground.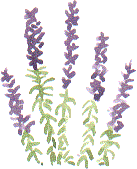 Purple Loosestrife, also has spires of purple flowers, but grows in damper places, such as the rough meadow area in the park. Such undrained, unploughed patches are rare now and this is the only place that I've come across the plant in this stretch of the valley.

Three Large White butterflies come to the blossoms of our garden Buddleia.




Richard Bell,
wildlife illustrator
E-mail; 'richard@daelnet.co.uk'

Next day
Previous day
Nature Diary
Wild West Yorkshire home page