---

Blackbirds and Beanstalks




Wild West Yorkshire Nature Diary,
Sunday 20th February 2000
---
Nature Diary
Rocks
History
Gallery
Links
Home Page
---





AFTER YESTERDAY'S concerns, something very silly. My brother Bill took the larger than life role in the local pantomime Jack and the Beanstalk. . .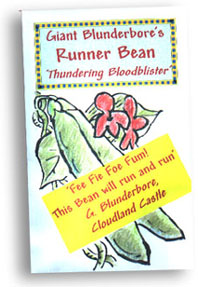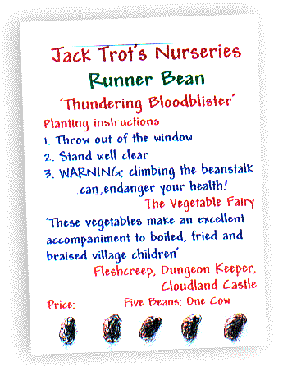 As it's his birthday today, I put this unique seed packet in his card (I picked the beans last Sunday).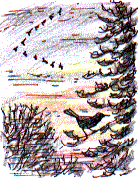 Towards sunset there's a lot of activity around a large garden Holly, the one tree in a Victorian garden that offers some cover at this time of year. A Robin is singing, the Blackbirds flying around with that alarmed air they have when they're settling down for the night. A 'V'-formation of gulls flies down the valley, probably to roost on the watersports lake at Pugneys Country Park, near Wakefield.


Richard Bell,
wildlife illustrator
E-mail; 'richard@daelnet.co.uk'
---
Next day
Previous day
Nature Diary
Wild West Yorkshire home page

---