---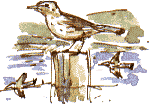 Blossom and Berry




Wild West Yorkshire Nature Diary,
Tuesday 23rd November 1999
---
Nature Diary
Rocks
History
Gallery
Links
Home Page
---


ON A TRIMMED-BACK section of lane-side Hawthorn hedge there is a single cluster of small blossoms on the same twig as a few remaining berries.

Half of a flock of 200 or more Fieldfares are stripping the berries from the hedges alongside a lane on the valley side, the other half of the flock are in the neighbouring field.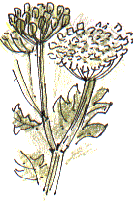 Still in flower today;
Cow Parsley (just one small umbel by the towpath), Oxford Ragwort, Sowthistle, Toadflax and a number of stout plants of Hogweed.


Richard Bell,
wildlife illustrator
E-mail; 'richard@daelnet.co.uk'
---
Next day
Previous day
Nature Diary
Wild West Yorkshire home page

---