A Ripening Cob
Richard Bell's Wild West Yorkshire nature diary, Wednesday, 24th September 2008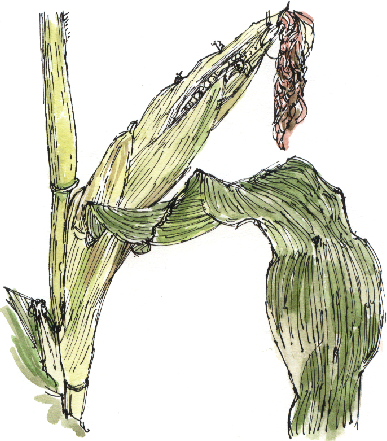 The tassels of the cobs have dried and turned brown.
After the poor summer, will our sweet corn ripen?
The corn in the sheath is now pale yellow and the sap inside, when you press your nail against a grain, is turning milky.
I think we might be lucky. I'm amazed when I look back at my drawing of the same plant made just over a month ago. The cobs have filled out a lot since then.