---

Ups and Downs




Wild West Yorkshire Nature Diary,
Thursday 27th January 2000
---
Nature Diary
Rocks
History
Gallery
Links
Home Page
---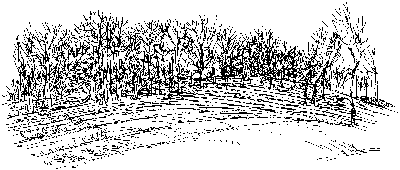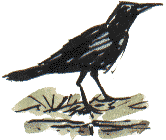 ON LOWE HILL in Thornes Park, Wakefield, you can see strips which I believe are traces of the medieval field system which can be seen on old maps of the area. The pen and ink sketch, from my Thornes Park booklet, shows the summit plateau looking towards the tree-covered remains of a motte and bailey castle.

At the foot of the hill on the grass of the Clarence Park Arena, some twenty Mistle Thrushes and six Carrion Crows are feeding on the soft ground.

A group of Blackbirds favour the drier leaf litter on the crest of the hill.

The Canada Geese, as you'd expect, are on park lake.

Back home the Robin chases a House Sparrow from the bird table. Whitetail the Blackbird, is, as usual, defending his garden domain, his single white tail feather has become set askew in his tail.


Richard Bell,
wildlife illustrator
E-mail; 'richard@daelnet.co.uk'
---
Next day
Previous day
Nature Diary
Wild West Yorkshire home page

---